Kommentare deaktiviert

für Neues Jaguar Spiel: DO + THE SAME

Kategorie:
Games
Für den Atari Jaguar gibt es jetzt ein komplett neu entwickeltes Spiel:  DO + THE SAME
Entwickelt wurde es von Matmook in Zusammenarbeit mit Jagware aus Frankreich.
Do The Same ist in drei Varianten verfügbar: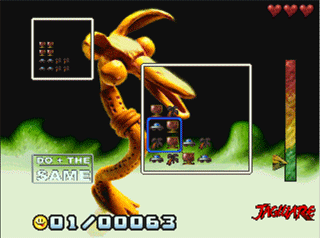 – BJL Version
– Skunboard Version
– CD Version
Und das Beste ist: Do + The Same ist völlig kostenlos!!
Weitere Infos, Screenshots und Downloads gibt es hier:
http://dothesame.jagware.org
Tags:
free
,
Game
,
Jaguar
,
kostenlos
,
Spiel
Erstellt am 30.Jul.2009 von draconis1